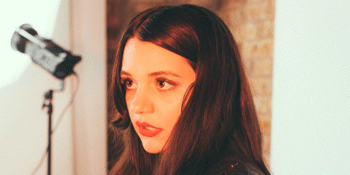 Village Sounds, MAM and Dew Process Presents
TIRED LION
The Zoo (Fortitude Valley, QLD)
Saturday, 19 June 2021 6:30 pm
Following the release of their long awaited and highly anticipated sophomore record, Breakfast For Pathetics, Tired Lion will perform a headline show at Brisbane's The Zoo on June 19.
Breakfast For Pathetics, which was released late last year via Dew Process, is studded with standout tracks like Drama Club, Cya Later, Waterbed and Lie To Me, all of which received widespread airplay on triple j.
Fronted by songwriter, vocalist and guitarist Sophie Hopes, Tired Lion will perform highlights from Breakfast For Pathetics alongside favourites from the band's acclaimed 2017 debut album, Dumb Days.
Hopes has built her reputation as a grunge pop trailblazer that wears her heart on her sleeve and doesn't tolerate bullshit, and you can hear that across every imposing performance, song after song. It's a reputation that at times in the past has even overshadowed the depth and sensitivity of her songwriting. Hopes has always used her art as a real exercise in catharsis, and it's been a double-edged sword that she wraps her words in such fantastically addictive rock songs. On Breakfast For Pathetics, you can really feel the beating heart below the whole album.
"Gloriously grungy anthems of personal growth" - NME
"the amped-up sound of a one-woman racket starting over" - triple j
"An onslaught of crunchy riffs that are buoyed by strategically placed breathing space."
- Stereogum