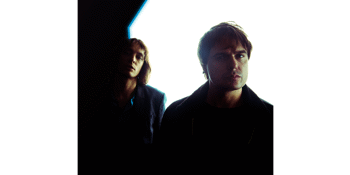 Chugg Music, LP Records & Niche Presents
Deep Sea Arcade - 'Blacklight' Album Tour ** CANCELLED **
with Special Guests
The Zoo (Fortitude Valley, QLD)
Friday, 25 January 2019 7:00 pm
Deep Sea Arcade are set to infest the Zoo with a psychedelic infusion, on Friday 25 January

Tickets on sale Wednesday 31.

Deep Sea Arcade's new Album "Blacklight" is out now
https://uma.lnk.to/blacklight

'Blacklight' is a melting pot of psychedelia, beats, slacker-rock and 70's soul.
Combining rhythm sections reminiscent of 90's trip hop and Dre era production.

Glistening frontman Nic Mckenzie's melodies float eerily above Matt Johnson's (Jeff Buckley, St Vincent) gargantuan drum sound.
Eric J Dubowsky's (Flume, Chemical Brothers) spacious mix takes you through the wardrobe to Narnia and back again while beautiful vine like guitars bring this journey to its conclusion leaving you panting on the floor exclaiming 'what a meticulously composed album'

Is it physical? Is it chemical?
Those questions are a line from Learning To Fly, on the new Deep Sea Arcade album, Blacklight, which is due out on the Long Player label through Universal. But it's more than that for the Sydney band built around Nic McKenzie and Nick Weaver.